Hull Truck Apprentice Blog #15, #16 & #17
Long time no see! The Saturday just gone marked our 5-month Truckiversary (how time flies!), and here's a bumper catch-up post to update you on all the exciting things we've done over the past month so that we can return to our regular schedule next Monday. Buckle up!
Flyering
As evidenced by the lovely photo above, Draya and I spent the last few weeks sharpening up our flyering skills around St Stephens, both in and out of nun costume. Though it took a little while for us to get the hang of it, I like to think we're almost at a Jedi Master level of flyering now (may the Folk be with you). Quick shout-out to the ace lady from a few weeks back who noticed how long we'd been spreading the good word of Tom Wells outside of her store and came out to take a flyer and give us some delicious frozen yoghurt samples – you're the best.
Hull Fashion Week
On the 23rd April, Draya got to work the last day of Hull Fashion Week whilst I had a sneaky weekend away in London, and here are her thoughts on it:
"We had the pleasure of hosting the finale of Hull Fashion Week! We had stalls all over the lower foyer ranging from shoes and jewellery to barbers and beard oil, whilst the upper foyer held a whole vintage market constructed by Poorboy Boutique. Sitting in the box office looking out at everything obviously meant we couldn't come away empty handed, so Danielle got herself a snazzy-looking undercut and I splurged on a pair of quirky Irregular Choice shoes. Whoops!"
Farewells
Aimee, our Deputy Box Office Manager, has now left Hull Truck for an exciting new venture. The 29th April was her last day, and Emma brought in some perfectly pink cupcakes for her send-off to celebrate all the hard work she's done for Truck over the last 11 years. Good luck Aimee!
As well as Aimee, Fran, our Head of Production, has also decided to say goodbye to Hull Truck after more than 10 exciting years working on a variety of fantastic productions. Though we're sad to see her go, we wish her the absolute best with wherever life takes her next.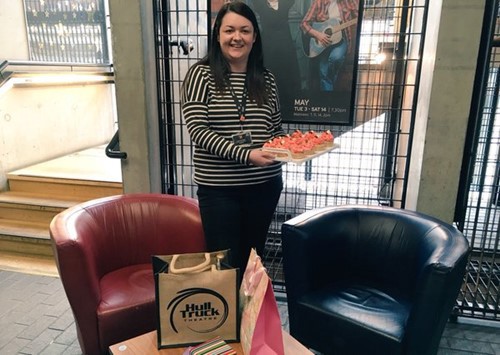 Folk
Press night for the show took place on the 4th May, and both Draya and I really enjoyed it. Short and sweet, the story was carried beautifully by all three of the cast members, and the musical score and set design were wonderful too. 
The day after press night, I got to go along with Ruth and the cast and management of the show to the BBC studios, where they did a fun little radio interview with Burnsy to promote the play. It was the first time I've visited the BBC building and also the first time I've ever hung out with the cast of anything, so it was all quite exciting in my eyes!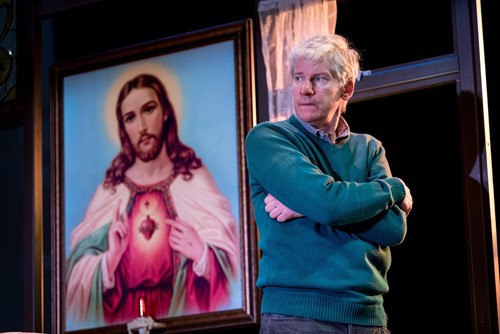 Educating Rita
Now that Folk has resumed its travels and gone off to Watford Palace Theatre, it's time for us to get cracking on our next show – Educating Rita, starting on the 16th June and running until the 9th July. The model box was revealed last week and it looks super exciting, so we've got a sneak peek of that below. Discussions for how we're going to advertise it started today and though we've got a lot to get through, it's definitely going to be worth it, so watch this space!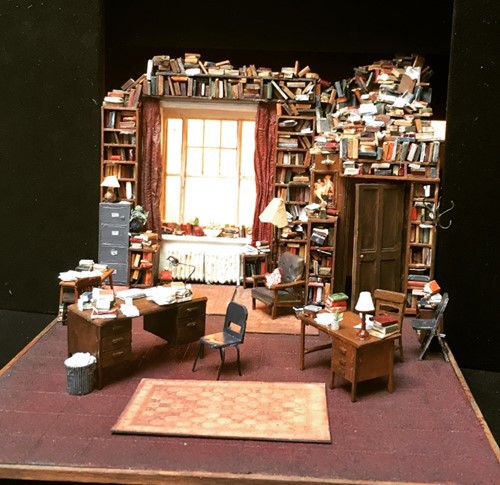 Until next time!
Related Posts
Hi all! We're Sam and Draya, 2/4 of Hull Truck's new 2016 apprentices, and we'll be using this blog ...
Hi all! We're back, this time with less introductions and more information.
Categories
Blog Authors
Join our Mailing List
Signup to receive information about events, special offers, activities and how you can support us
You've joined our mailing list. Thank you!
Sorry, there has been an issue in subscribing to the Hull Truck Theatre Newsletter