Hull Truck Apprentice Blog #11 & #12
Due to the delightfully chocolate-filled disruption of last week's four-day Easter weekend, we've decided to compile all our Trucky adventures over the last fortnight into one super blog.
On its opening night, we were kindly offered comps for Iphigenia in Splott, so off we went to add it to our ever-growing list of Shows We've Seen In 2016. Though we were originally unsure on how we'd feel about it, we both left completely mesmerised – Sophie Melville delivered such a powerful and gripping performance that sometimes I forgot she was the only person on stage.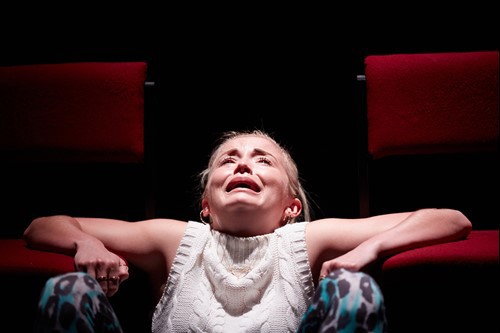 Later on that week, Draya was given the task of setting up our rehearsal room, ready for one of our associate artists Jon Beney to give us a little presentation on a piece he's been working on with Kingston Swing. As she's fast becoming a pro at arranging events, she got the projector up in no time, enabling Beney to show us a video explaining what his project is all about. We also got to see a very moving taster, and I'm not saying some of us cried but some of us definitely cried.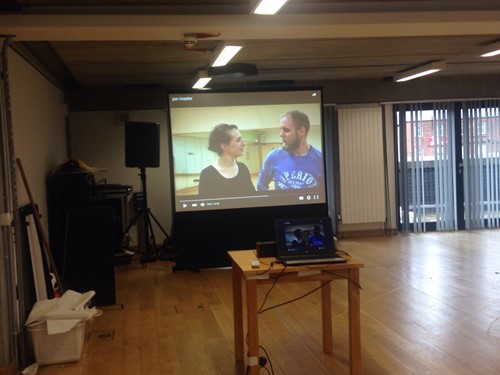 In other exciting news, I've been handed the monthly Truckers newsletter torch from our favourite (and only, but even if we had five we're sure she'd still be our favourite) communications officer, Vicki. Similar to the blog but less frequent, the newsletter goes out at the end of every month, and enables all our lovely departments to let each other know what they've been up to over the last four weeks. Here's hoping I can do it justice!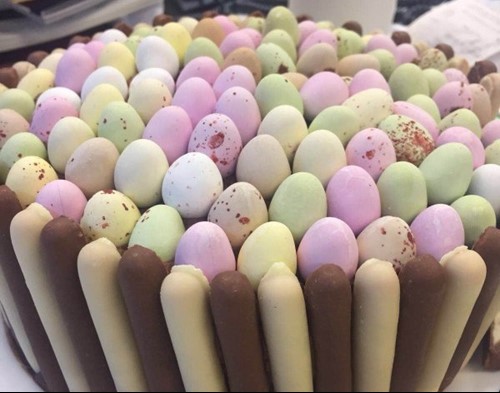 It'd be a crime for me not to include this, so please feast your eyes on this beautiful Easter cake that Emma brought in for us after the bank holidays, courtesy of her husband Steve. If there's a better back-to-work treat out there, I don't want to know about it.
Last week we were back with Hull Training for our monthly college day, where the other apprentices and I are getting on with our assignments slowly but surely. In the afternoon, Kerry stole us away to partake in a quiz with some of her Hull Training students who are currently completing traineeships, bribing us with chocolate if we won. We did win, and the victory chocolate was delicious.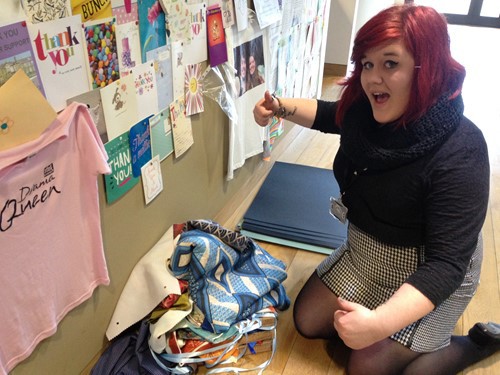 Back at work the next day, Draya went on a mini adventure to Hull Scrapstore to collect some delightful scraps in preparation for an RSC Dream Team project going down in the summer. The trip was – in her words, not mine – 'shamazing', and she returned with a big ol' armful of fabrics and coloured cards, some of which we used to update our photo boards in the foyer and make them look all new and shiny.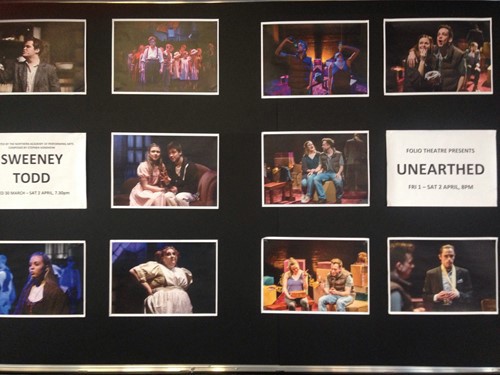 We'll be back on schedule next week, so ciao for now!
Related Posts
Hi all! We're Sam and Draya, 2/4 of Hull Truck's new 2016 apprentices, and we'll be using this blog ...
Hi all! We're back, this time with less introductions and more information.
Categories
Blog Authors
Join our Mailing List
Signup to receive information about events, special offers, activities and how you can support us
You've joined our mailing list. Thank you!
Sorry, there has been an issue in subscribing to the Hull Truck Theatre Newsletter