Vacancies, Casting & Tender Opportunities
Drama Worker
We are looking for a Drama Worker to be responsible for planning and delivering key parts of the theatre's Creative Learning department including planning and delivering workshops in schools, the community and at the theatre, running youth theatre sessions and working with a range of participants in a range of settings including participants with additional needs or learning disabilities.
Download the full job description here. 
You can apply by completing the Application form here.
Please also complete the Equal Opportunities and Monitoring document here. 
Please send all applications to recruitment@hulltruck.co.uk
Deadline for applications: Thursday 14th December, 5pm.
Interviews will be held Week Wednesday 20th December. 
BOARD MEMBERS
We want to recruit a Board with a diverse set of skills and voices, that both supports and challenges the theatre to be the best it can be. 
For full information please download our Board Recruitment Pack HERE.
Please e-mail recruitment@hulltruck.co.uk with one of the following:
● A letter
● A CV
● A video or audio message
● Or another way you choose
There is no formal application process, you can include up to 3 pages A4 or 5 minutes audio.
If you would like to be considered, when new places on the board become vacant, please get in touch.
Work Experience 
Hull Truck Theatre are thrilled to offer the following work experience opportunity:

Work experience for 14-18 year olds

We will run 1-week of work experience placements in June/July 2024 (exact date tbc), Students will get the opportunity to work on all aspects of creating a theatre production, from writing, performing to budgeting and marketing a show. Students will work towards creating a short performance over the week that will be shared at Hull Truck Theatre & in the community

There will be 8 places available on the work experience week. Please complete the form as an expression of interest and further details will be sent to you in due course. Participants will be chosen through an application and interview process.
Consideration will also be given to requests for work placements from University students aged 18 and above.
Please CLICK HERE to complete an expression of interest form.
VOLUNTEERING OPPORTUNITIES
We are currently not taking on any new Volunteers please check back here in the New Year.
Thank you
If you would like to make your application in an alternative format (eg. audio, video) please call Hull Truck Theatre Administration on 01482 224800 for more information.
For enquiries regarding casting please email casting@hulltruck.co.uk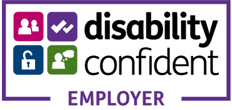 Hull Truck Theatre is proud to be a Disability Confident employer.